1. Perforating Innovations—Shooting Holes in Performance Models Download file (1.33 MB PDF)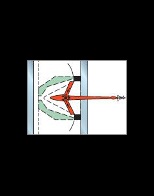 " With permission from Schlumberger"
Current methods of predicting perforating system performance downhole may yield estimates that are inconsistent with actual results. New modeling software more accurately predicts perforation geometry, perforation effectiveness and system dynamic responses.
2. Perforating—When Failure Is the Objective Download file (6.86 MB PDF)
" With permission from Schlumberger"
Exploitation of the transient events during and after shaped charge detonation is giving the industry new perforating methodologies. The result is cleaner perforations that increase production and improve operational efficiencies. At the same time, enhancements to technology for shaped charges are delivering deeper penetration and bigger entrance holes with less debris. Because of the variety of methods used in the industry, the API recently updated standardized testing procedures recommended for comparing charge performance.
3. Perforations on Target Download file (0.98 MB PDF)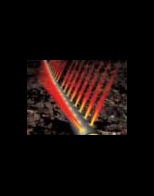 " With permission from Schlumberger"
Perforation misalignment is a significant problem that often leads to excessive sand production and poor well performance. New tool designs, linked with interdependent technologies, place perforations on target.
4. The New Dynamics of Underbalanced Perforating Download file (0.91 MB PDF)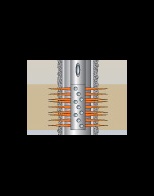 " With permission from Schlumberger"
Most wells with cemented casing rely on a static pressure differential to mitigate perforating damage. However, recent research indicates that the primary damage-removal mechanism is actually a rapid drop in transient pressure, or dynamic underbalance, immediately after gun detonation. This article discusses completion designs based on this innovative concept. Field results demonstrate substantial improvement in both production and injection performance.
5. Orienting Perforations in the Right Direction Download file (1.86 MB PDF)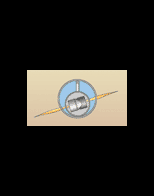 " With permission from Schlumberger"
Oriented perforating improves hydraulic fracturing and facilitates screenless completions that prevent sand influx. A new wireline tool orients guns so perforations align with the preferred fracture plane and most stable direction in a formation, or intersect natural fractures for better productivity. This technique also is used to shoot the high side of horizontal wells, prevent damage to well-completion components, repair channels in cement behind casing, establish communication with relief wells and avoid casing collapse.