In 2020 the International Perforating Forum (IPF) started a new initiative: The IPF Webinars. This initiative lead by the Continuing Education Chair of the IPFC has the mission to disseminate technical knowledge about Perforating to the industry professionals and students.
The webinar is an excellent way to connect to industry professionals and share knowledge.
We are looking for presenters for the 2022 Webinars. If you are interested in presenting one of our webinars, we would love to hear from you.
Please contact us at webinars@perforators.org and tell us more about the topic you would like to present.
Thank you,
Carlos Guedes.
Chair, IPFC Continuing Education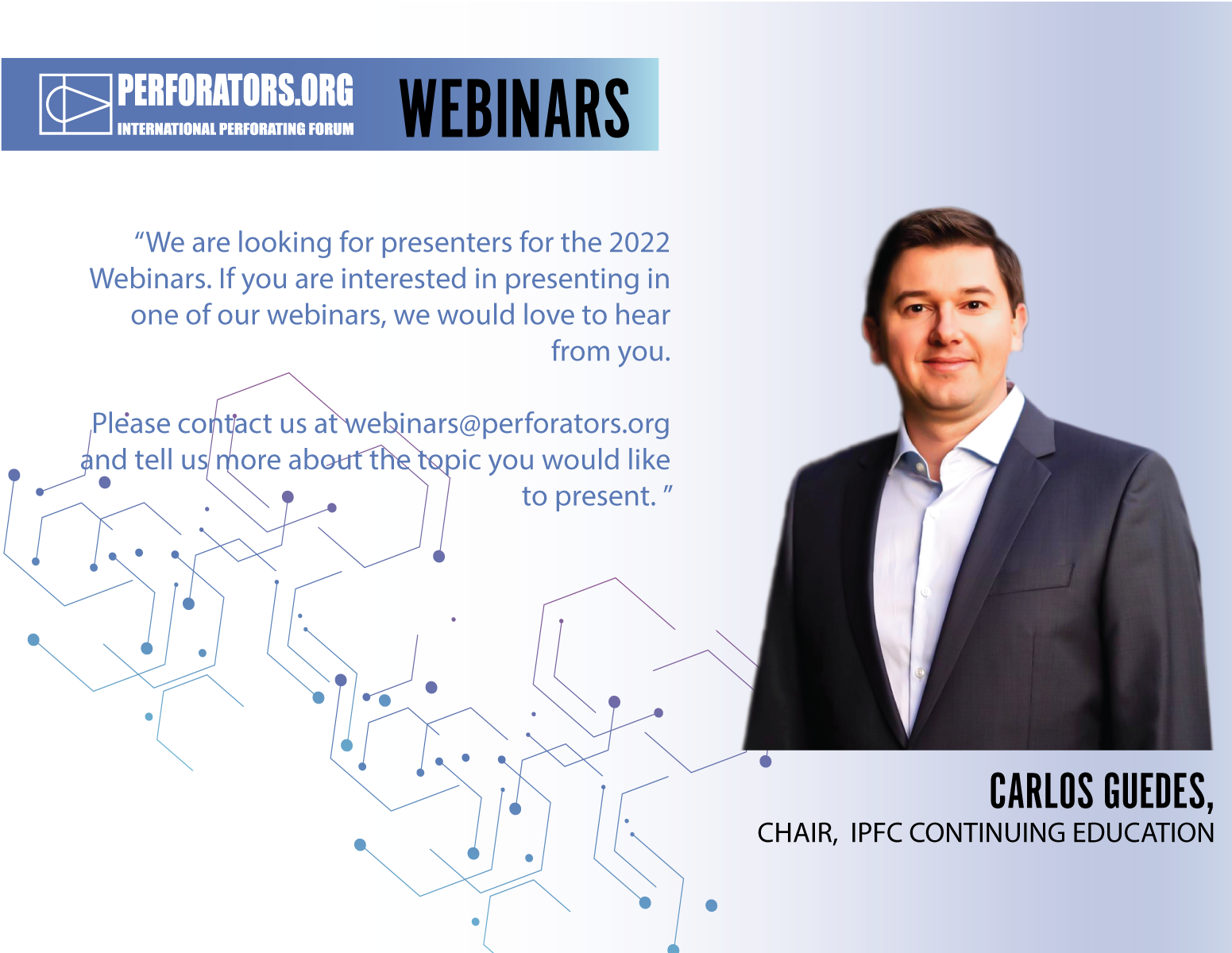 Official Sponsors MENAPS 2022
Our events wouldn't be possible without the support of our Sponsors, to whom we would like to extend our deep appreciations.
Official Sponsors IPS 2021/2022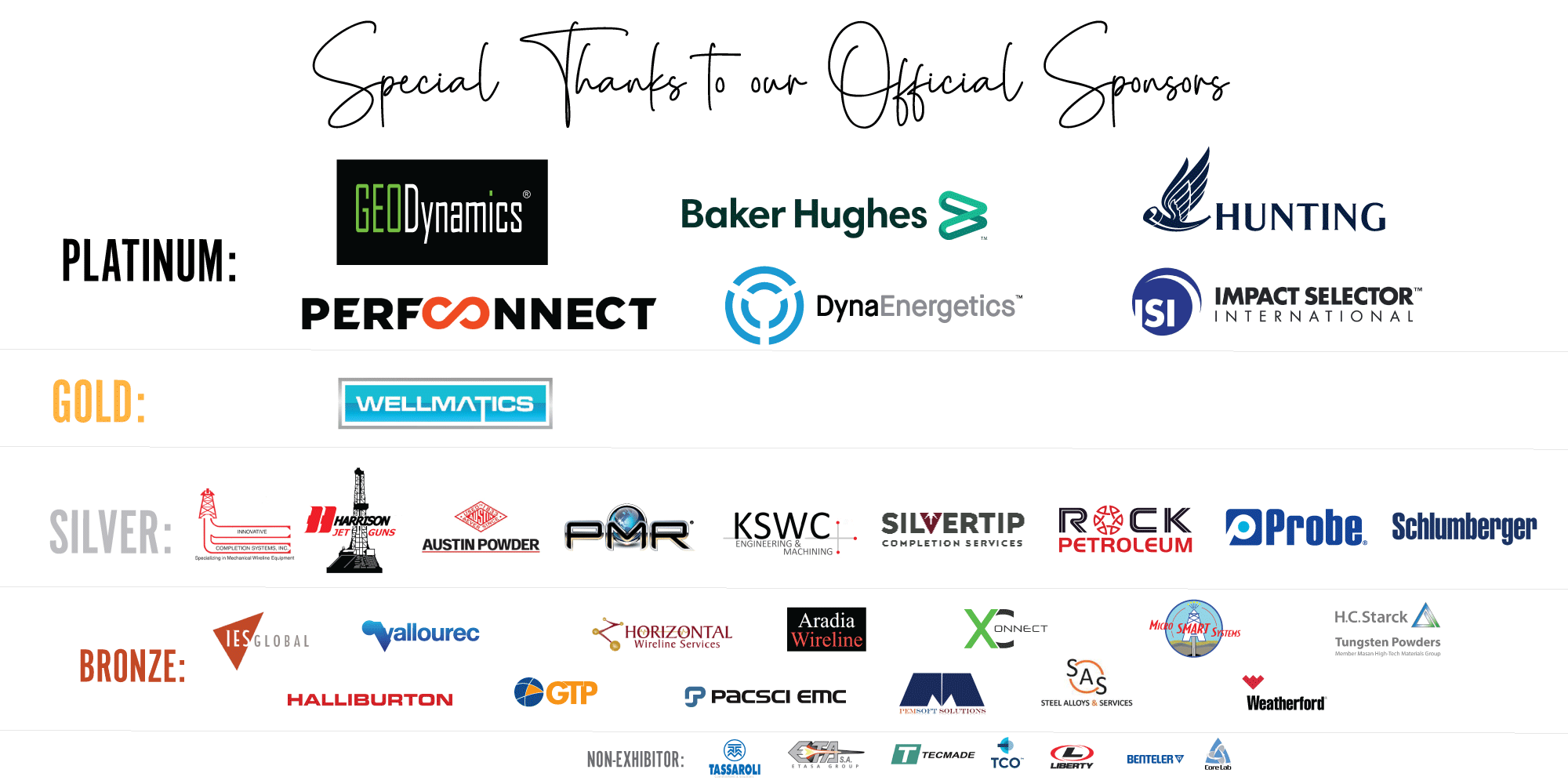 We would like to recognize all authors whose articles have been published in the JIPF since its inception in 2016. Principal authors include:
2020 JIPF Issue : Carlos Vega Ortiz, John McLennan, Ian Walton, Ryan Brady, Andreas Zemla, Liam McNelis
2018 JIPF Issue : Dennis Baum, Mark Brinsden, Jacob McGregor, Justin Erdmann, Shaun Geerts, James Kinsey, Jeff Wood
2017 JIPF Issue : Rajani Satti, Derek Bale, Stephen Zuklic, Nils Koliha, Ryan Jew, Bernd Crouse, David Freed, Derek Bale, Rajani Satti
2016 JIPF Issue : Shaun Geerts, Michael Du, Oliver Han
The recent disruption to industry forums is now behind us, and we are pleased to announce that the Journal of the International Perforating Forum is currently in the production process; aiming for publication in the first quarter of 2022. As a reminder, you are always invited to submit articles for publication consideration, here https://perforators.org/jipf/journal-ipf-submission-form/. Articles are accepted 24/7/365, regardless of the current issue publication cycle.