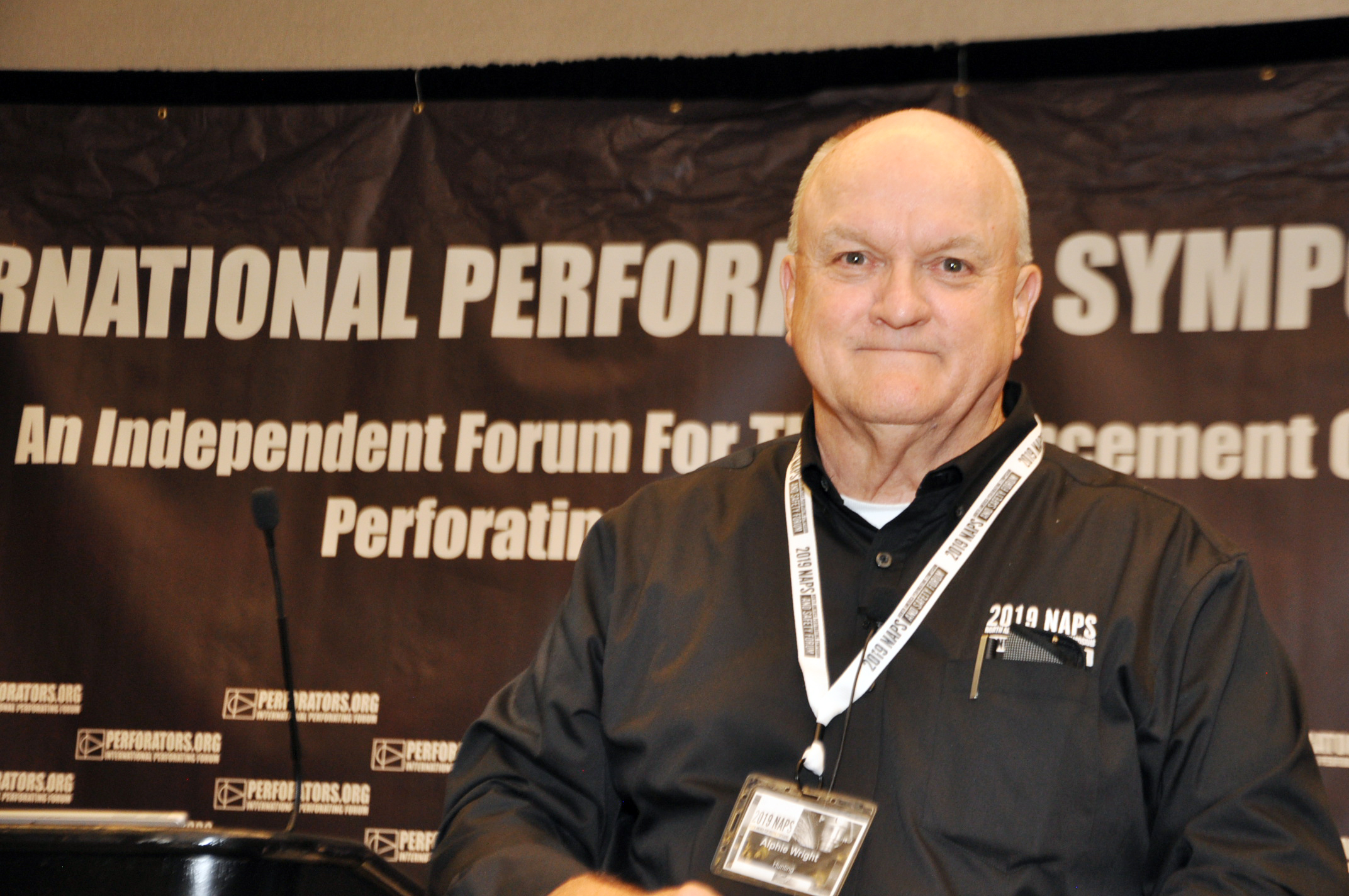 On behalf of the NAPS 2019 Committee, I would like to thank you for your support and the success of this year's North America Perforating and Safety Symposium. We had a record attendance of 208 attendees, with a 24 technical presentations' program, including a 10 posters' session. Although it was a US symposium, our audience included representation from Canada, Mexico, China, Asia Pacific, Middle East, Europe, and Latin America. In addition, we had a record of 30 companies sponsoring this event.
The success of this symposium falls on the great committee that worked hard during our months of planning and at the event itself. The 2019 NAPS Committee consisted of Eliana Mandujano – Chairperson for Facilities; Caitlin Bowers – Chairperson for Awards; David Smith – Chairperson for Registration with Bill Myers, Caitlin Bowers, and Pedro Soriano as Committee Members; Stuart Wood – Chairperson for Technical Presentations with John Carminati, Cam Le, Anthony Nguyen, and Clint Quattlebaum as Committee Members; and Steve DeLozier – Chairperson for Sponsorship with Matt Clay as a Committee Member. A total of 13 dedicated committee members who gave up a lot of their free and work-time in order to make this event a huge success. My sincere appreciation to all of them for a Job Well Done!
We will be handing over the reins to our new Committee Chairs – Matt Clay and Larry Albert, who will be heading up NAPS 2020 for Galveston, Texas, during the dates of May 11 – 13. Mark your calendars and we look forward to seeing you there!

Respectfully,
Alphie Wright
NAPS 2019 Chairperson